Pers / xHamster Users are Searching for the Loughlins
Varsity Blows: xHamster Shows Search Spike for Loughlins After College Admissions Scandal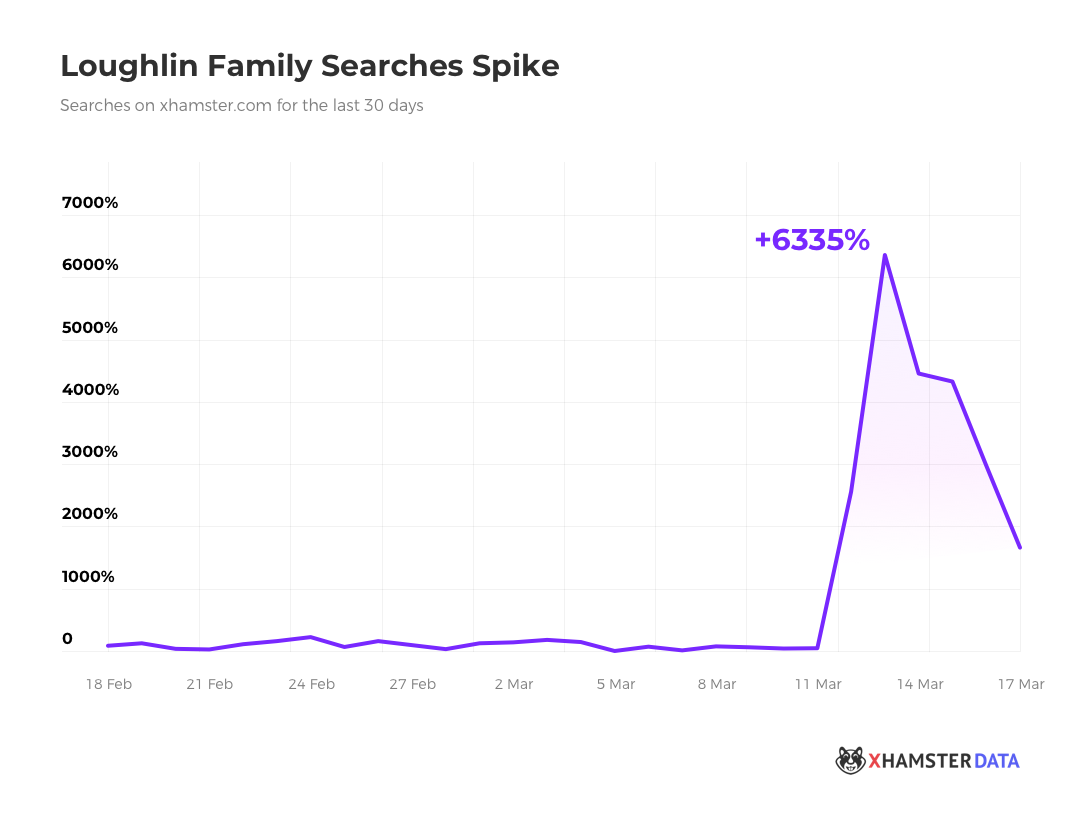 MILF icon Lori Laughlin might be a college cheater, but that hasn't stopped xHamster users from trying to find her and her daughter's private admissions.
Since the scandal broke, searches have spiked for Lauglins. Searches rose 6335% in the days following the scandal.
Even "Aunt Becky", Lori Loughlin's infamous "Full House" character, have risen 825% since Operation Varsity Blues.
"Our users love a devious stepmom, and Lori Laughlin fits the bill" said Alex Hawkins, VP of xHamster. "She may no longer be welcome on Hollywood sets, but with all this fan demand, we'd love to have her on one of ours. We're probably one of the few companies still willing to give sponsorship deal to her daughters!"
Alex Hawkins
Vice President, xHamster
Alex.hawkins@xhamster.com